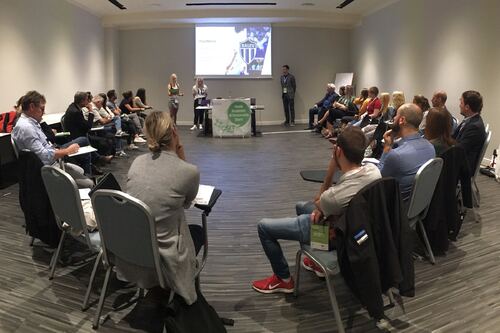 After 2 years of inactivity, the CSIT Youth Programme starts again with the YOULEAD project.
YOULEAD, like the Youth projects before it, is co-funded by the European Commission and aims to improve young people's skills in grassroots sports. The project is the third edition of the non-formal education programme YOUAca, which is strongly desired and supported by CSIT President Bruno Molea and the entire CSIT Executive Committee. It is coordinated by CSIT ExCom member Anu Rajajarvi, the Vice-President responsible for youth policy in CSIT.
The project involves around 30 young people from CSIT partner organisations ASKÖ (Austria), AICS (Italy), KALEV (Estonia), HLA (Croatia), TUL (Finland) and UCEC (Spain). After an initial online meeting, participants will have the opportunity to meet in person in Rome from 12 to 15 October. Together, they will present and discuss the key aspects that emerge from the national needs analysis of the main topic of the project: the possibilities of youth sports camps at international level.
The programme foresees two days of non-formal education and sports activities between Rome and Ostia, where staff from Sport in Tour will be met, an association of the host organisation AiCS that organises a summer sports camp on the beach every year.
As the meeting will take place in the framework of the CSIT Congress, it will also be an opportunity to meet some CSIT representatives. The two CSIT sports directors, Henk Bouchoms and Georges Michel, as well as Herold Van Hest, will make themselves available to the young people for an exchange of ideas within the framework of the intergenerational dialogue.