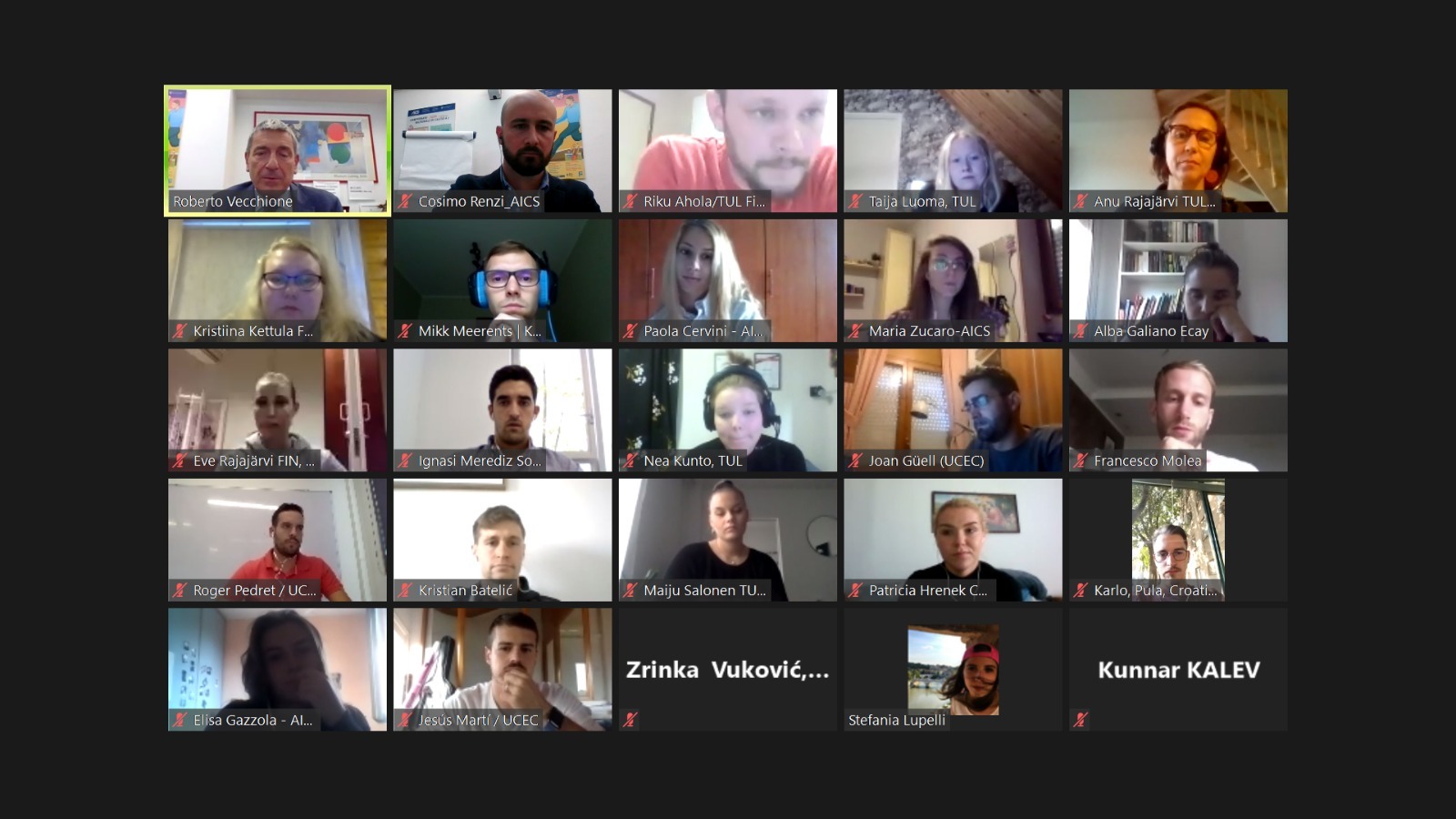 The first Online-meeting of the YOUAca EU-project was a full success.
CSIT President Bruno Molea gave the opening speech at the YOUAca Online Meeting, followed by Anu Rajajarvi as Vice President responsible for Young Leaders policy.
A total of 28 people from the YOUAca partner organisations AICS (Italy), TUL (Finland), UCEC (Spain), KALEV (Estonia) and HLA (Croatia) attended the first online meeting. Trainers were Anu and Riku as well as four peer coaches from the first YOUAca project. The peer coaches were four young leaders who were selected in accordance with their grassroots sports organisations to coach the group of young leaders.
The coaches were responsible for managing different types of tasks during the meeting and their work was very valuable. The aim was to "break the ice" and create a team spirit among the former and new participants of the YOUAca project. Together with the peer trainers, the first edition of the project was presented, showing the great value of what the previous group had done last year in terms of training, project ideas and fun!
During the online meeting the roadmap of this new project was also presented, which will hopefully be completed during CSIT WSG2021 in Emilia Romagna. To sum up, in the words of our peer trainers, "We can make changes, but we still have a lot to learn to become better sports leaders!04/09/20 11:25