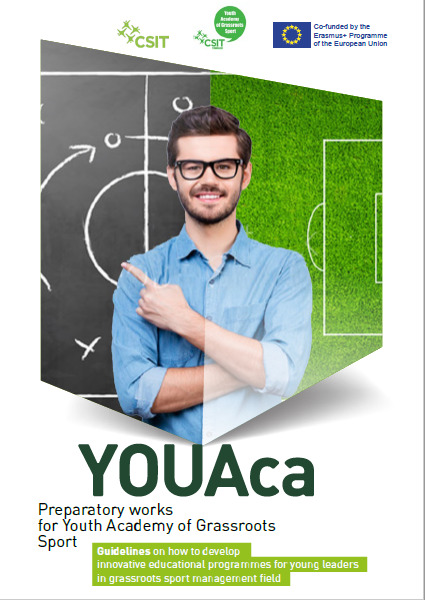 While the official start of the SECOND EDITION of Youth Academy of #Grassroots #sports #management is approaching, we can't help recalling the emotions from the first one. Back then, YOUAca was a real quality time, full of youthful #energy and senior #experience. Now we proudly want to inform you that we are ready to present the main #output of the very first YOUAca project to you.
Team of creators: young leaders from AICS
, Consells Esportius de Catalunya, CSIT Maailmankisat TUL-Finland, #KALEV
YOUAca #Guidelines is the #knowhow on developing innovative educational programmes for young leaders in the field of grassroots sport management. Using this document as a informative source, you will be able to set up a new generation of young leaders in your sport organisation more easily and even START UP a YOUAca educational program.
Get the electronic version of the guidelines here:
http://www.youaca.eu/…/uploads/2020/02/YOUAca-Guidelines.pdf
#Erasmusplus #Sport #Education #Dialogue #YoungLeaders #csitproject #eufundation #eu #csitfriends