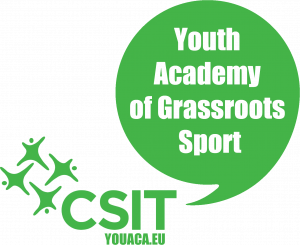 Preparatory works for Youth Academy of Grassroots Sport
YOUAca
Erasmus+ Sport Programme
Small Collaborative Partnership
Call for proposals EAC/A05/2017
Currently, in sport organization at grassroots level, adults and seniors are more than young people. Usually, young people are engaged mostly in voluntary activities, but they don't have the real opportunity to improve their skills in order to build their path into the sport's sector. From the other side, since there is a lack of young people sport organizations at the club level, at national level, but also at the European level, the policymakers are getting older and decision making becomes more bureaucratic.
In order to improve the situation, the partnership coordinated by CSIT intends to put into place preparatory works for starting up the Academy of Grassroots Sport for Young Leaders. The project "YOUAca – Preparatory works for Youth Academy of Grassroots Sport" intends to invest in young people's activation and involvement in the sports organization's activities and social decision, through an intergenerational program of Education.
The project "YOUAca", with a partnership of 4 National sports organisations, coordinated by an International Sports Confederation, from 5 Eu Countries (Austria, Italy, Spain, Finland and Estonia), aims at supporting a culture of Educational programs into the sport organisations' visions and policy plans. This objective will be realised by an innovative and educational pilot program aimed at developing skills of youngsters and young adults in grassroots sports management through the encouragement of dialogue and mutual enrichment with senior sports leaders.
The specific objectives are the following:
to develop skills of sport management into the field of grassroots sport for youngsters and young adults
to foster capacity building and education for staff members and leaders of the sports organization by developing a training toolkit for sport managers operators
to improve good governance in sport (organizations), specifically in relation to the investment on educational programs
to promote sport itself as a tool for activating the participation of youngsters and young adults together with adults and senior leaders into sports organizations, through the promotion of coordinated voluntary activities.
to encourage social inclusion and raise equal opportunities in sport organisations by supporting the implementation of EU strategies.
The project moves accordingly the "learning by doing" approach and the intergenerational dialogue method. The first step is to do things into practice and after that share experiences and ideas, by promoting an effective dialogue between young people and senior experienced sports leaders.
A preliminary needs assessment will be carried out to identify the training needs and to install the trainers' team to design the modules. 3 transnational training meetings will be held in Spain, Finland and Italy, by engaging globally 40 youngsters and young adults and 30 experienced senior sports leaders. A pilot internship of young people will be staged into the sports organisation, aiming at implementing the developed skills, enhacing the cooperation between generations and promoting the networking opportunities at local, national and international level. The Project Handbook provides the Guidelines on "how to do" the promotion of exchanges between the different generations and to prepare sports organizations for an active participation of the next generations of leaders into the grassroots sport sector.
The project's main achievement is to set up a new generation of young people involved in the sports organization's activities and social decision making at all levels.
The project wants that sport organization become a platform through which young people can acquired skills and knowledges and develop them on the field. In this way, sport organizations can be the elective place for young people and adults where a passing of the torch is possible through an effective and structured intergenerational dialogue. The skills learned can be used by young people not only at sport management level, but also in different professional sectors.
The dissemination strategy at national and European level is based on 3 transnational meetings, 10 national sports events and 1 final workshop, spreading of flyers, Project Handbook and videos, online communication tools and the creation of an active network of organizations.
COORDINATOR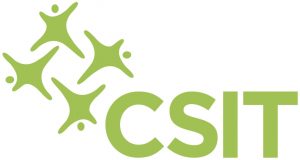 CSIT (INTERNATIONAL WORKERS AND AMATEURS IN SPORTS CONFEDERATION)/ AUSTRIA
WWW.CSIT.TV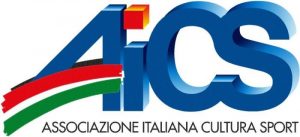 AICS (ASSOCIAZIONE ITALIANA CULTURA SPORT)/ ITALY
WWW.AICS.IT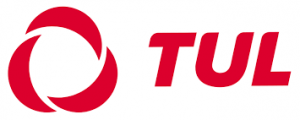 TUL (THE FINNISH WORKERS' SPORTS FEDERATION)/ FINLAND
WWW.TUL.FI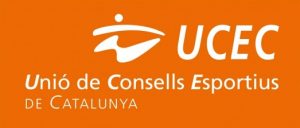 UCEC (THE UNION OF SPORTS COUNCILS OF CATALONIA) / SPAIN
WWW.UCEC.CAT

KALEV (EESTI SPORDISELTS KALEV)/ ESTONIA
WWW.EESTIKALEV.EE